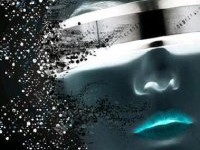 Hello people! It's a poster day today. Guess what I've brought for you guys? Yes, that's right a very cool futuristic looking poster is coming your way. So, let's get ready to move ahead, but before going forward just count the things we going to need to create this poster. First we'll need a portrait of a lady with an eye band of steel which I've taken from bigstock and with that all we need is our very own Photoshop.
Take a look at the finished image before starting.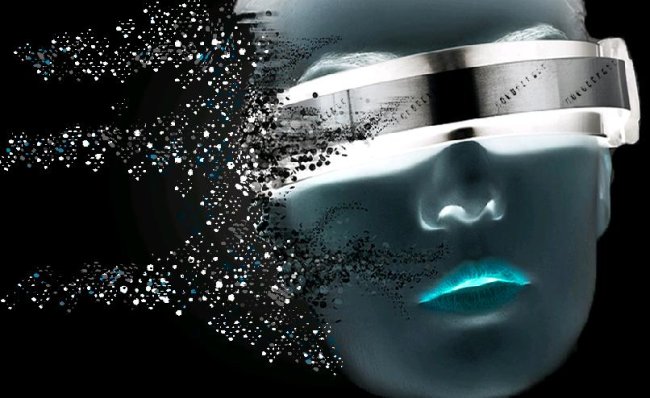 Step1:-
Let's start by creating a new document in Photoshop, size 900×554 pixels. Fill this document with radial gradient black color #000000 to gray color#333132.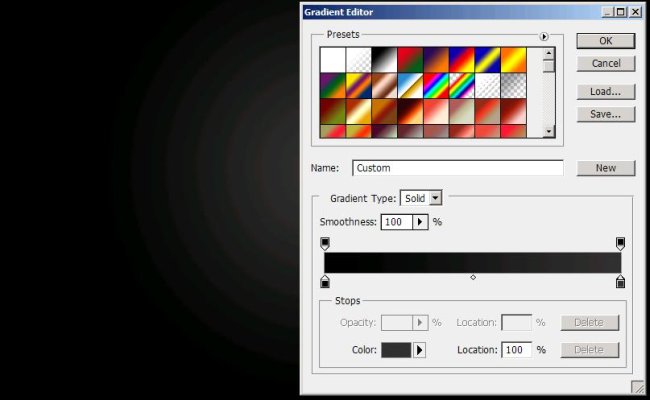 Step2:-
Now open up the girl's portrait and cut out only the face using Quick Selection Tool and paste it on our background. Adjust the size by pressing Ctrl+t.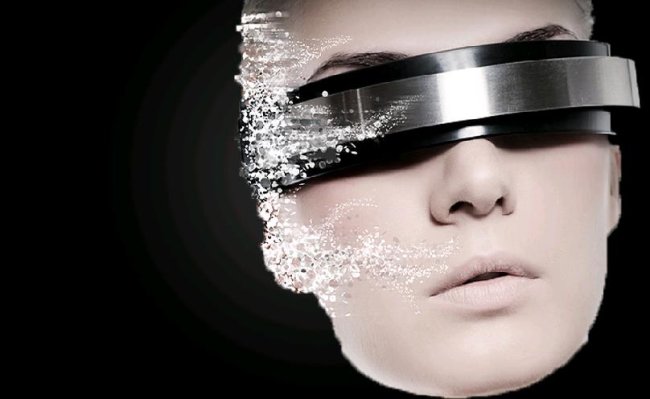 Step3:-
Now go to Image>adjustments>Invert for the face layer to turn the face of the model invert.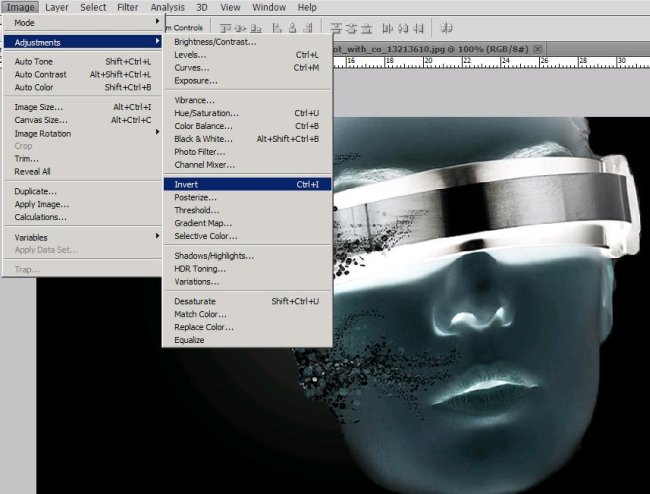 Step4:-
Okay now we are going to put lipstick on our model's lips (in Photoshop

), for that create a new layer and name it Lipstick. Select a soft round brush of size 28px with color #ec008c.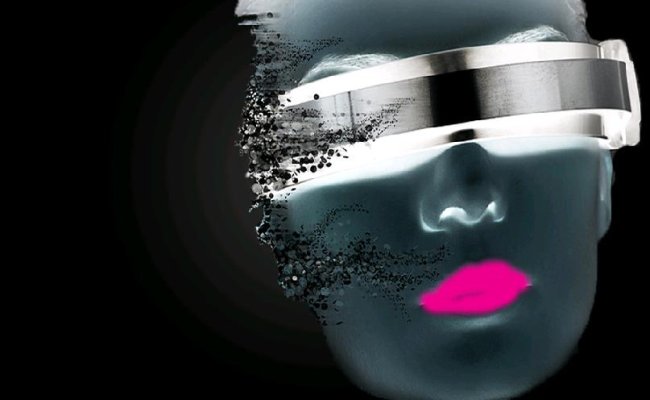 Step5:-
Set the Blend Mode of the lipstick layer to Saturation.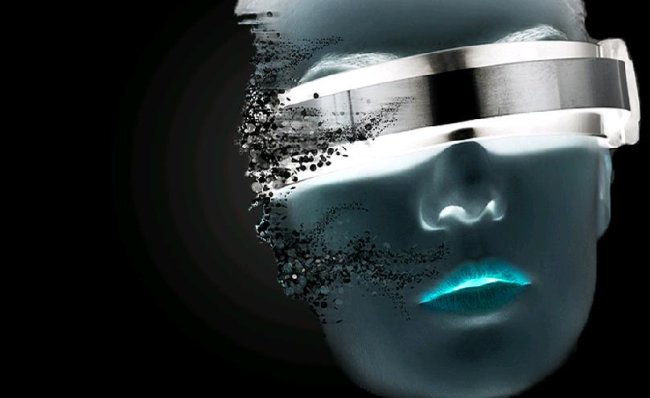 Step6:-
Now we are going to add the effect of sand blowing away the face and for that select the Rough Dry Brush as shown in the picture below, make the size 25px.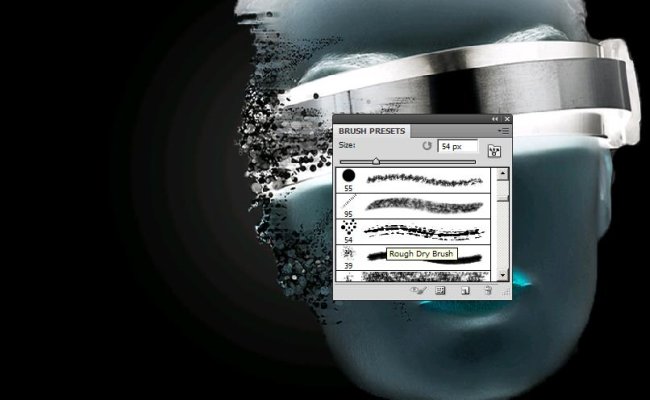 Step7:-
The colors I've used are #ffffff, #000000 and #636363. Now draw the waves as shown in the picture below.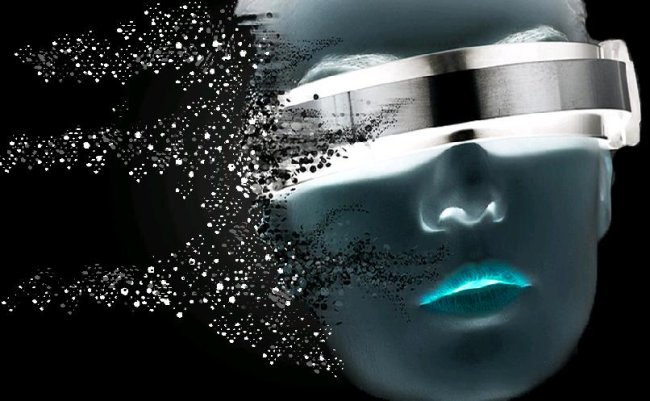 Step8:-
Now we'll add some digital stamps on the steel band on the model's face to give an effect of machine. For that select a Paint brush tool texture comb from brush preset with color #000000.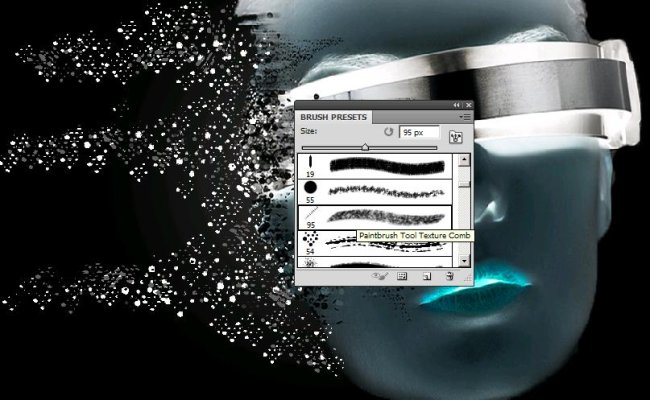 Step9:-
Now click on the steel band to draw those digital stamps as shown in the given picture below.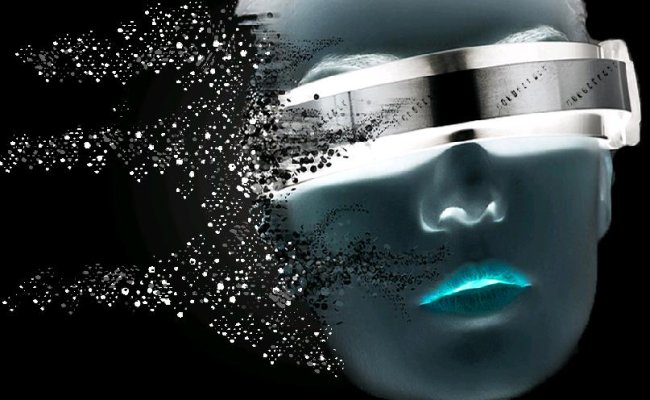 Step10:-
As a last thought, I've added some blue spots in the waves to match the model's lipstick. To do that, create a new layer and name it blue spots. Now select the same brush we used in step6 with size 25px and color #00aeef.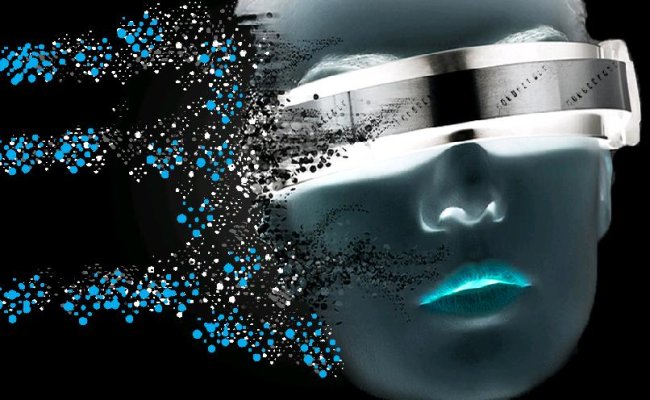 Step11:-
Now set the Blend Mode of this layer to Color to make the color more subtle and leave the Opacity 100%.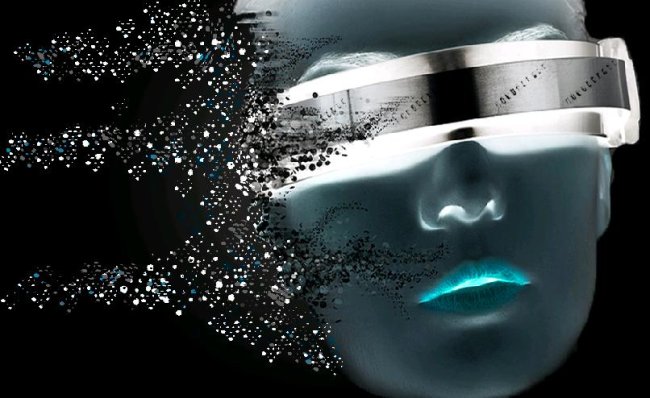 Now our futuristic poster is complete. Hope you have enjoyed it. Do try it and you can add more shapes in brushes. I'll be back with something new for you, till then take care of yourselves and be creative.