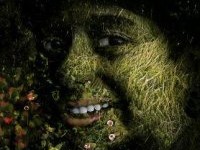 Hello people! Today we're trying a new effect on human face. Yes, that's right we are going to give a grassy effect to a face in Photoshop. This is something I've been thinking of doing for some time, so now I'm going to create this look for you guys. It's fun to create and you'll love the results. So let us waste no more time and just start with the ingredients for this image. We will need a portrait picture (I'm using the face of my cousin) and with that an image of the grass (taken from Google Images, so all the rights are reserved to its owner) and after these two images all we need is our very own Photoshop.
Take a look at the finished picture before going ahead.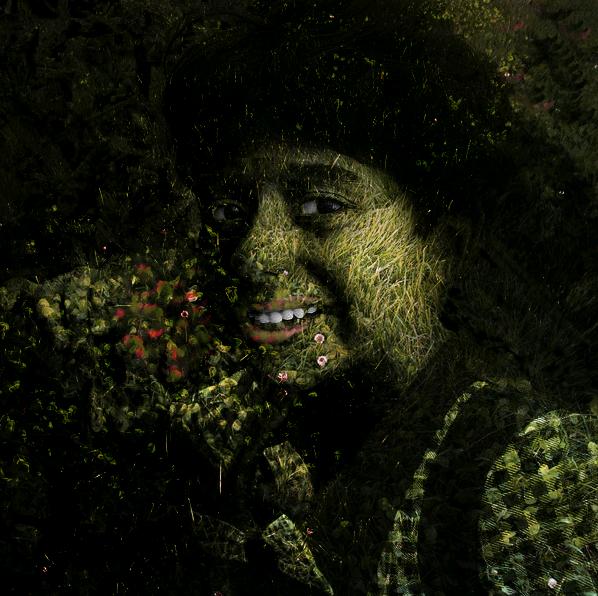 Step1:-
So let's begin with opening the portrait picture in Photoshop.
Step2:-
Create another layer and then select a soft round brush of size 35px and the color will be black #000000. Paint around the face as shown in the picture below.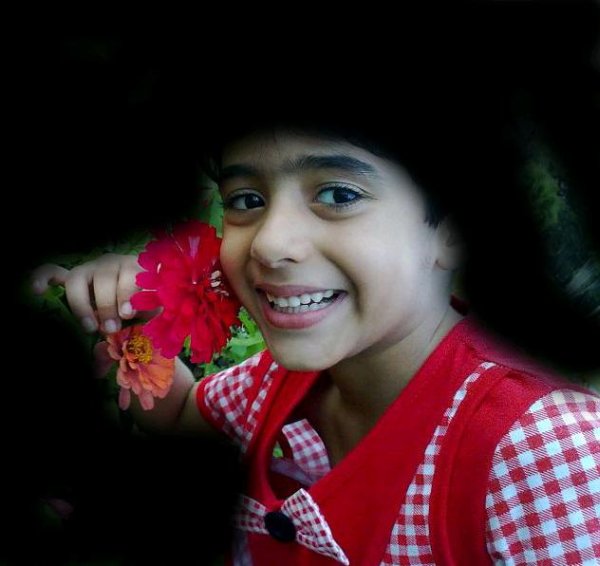 Step3:-
Now reduce the Opacity of this layer to 65%.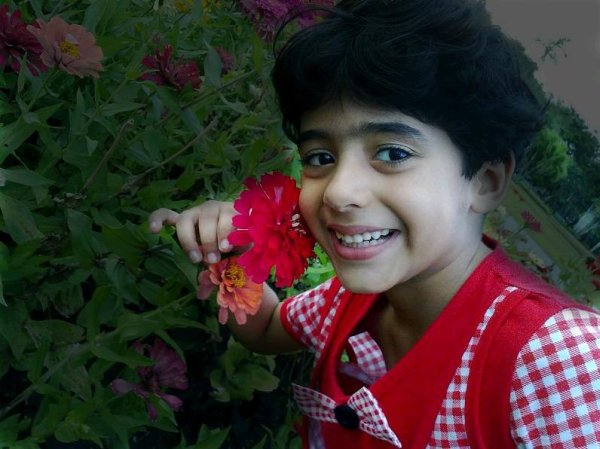 Step4:-
Now go to Image>Adjustments and adjust the curves. First for the greens in the picture, set it according to the picture given below.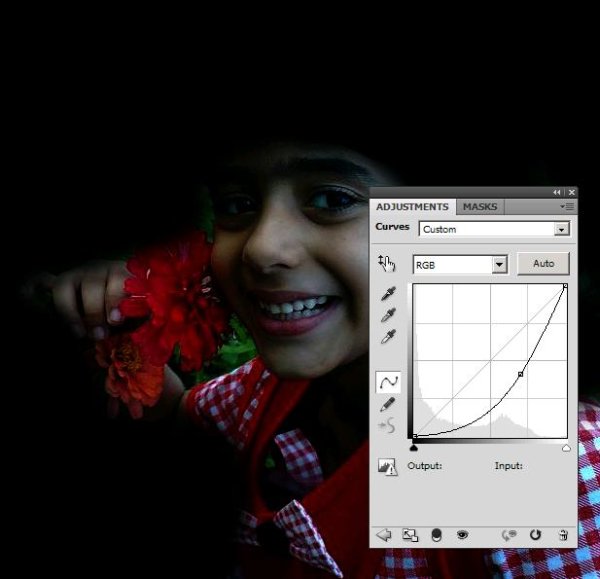 Step5:-
Now we are going to adjust the blues in the picture with the other curve adjustments. Set it also according to the picture given below.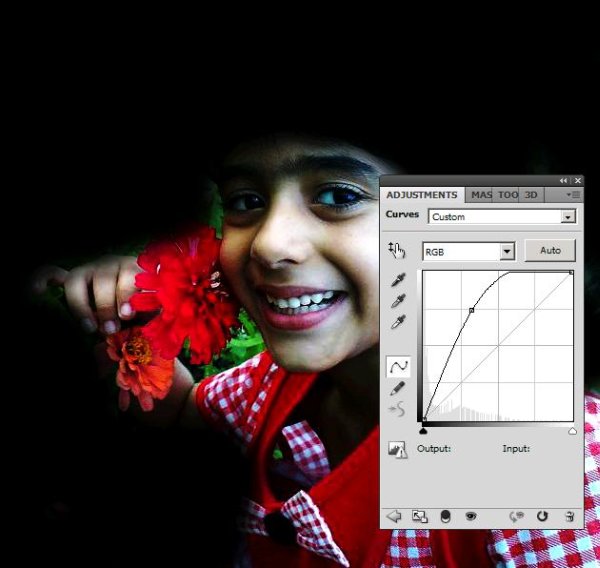 Step6:-
Now we are going to turn the picture Black n white. Go to Image again>adjustments>Black & White. Set this one also according to the picture shown below.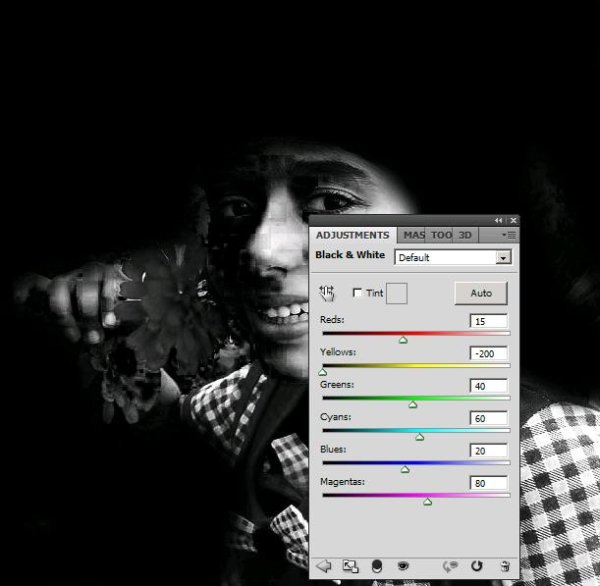 Step7:-
Open up the grass image in Photoshop, copy the whole image and paste it on our portrait. I've erased the area of eyes and lips as you can see below. This you can do after changing the Blend Mode.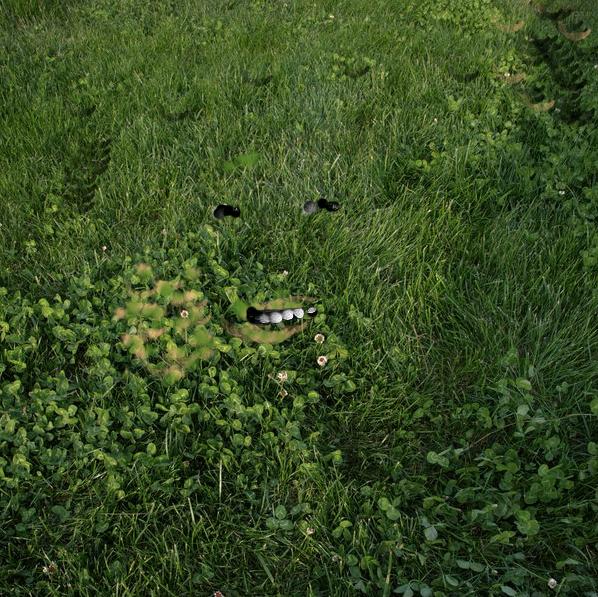 Step8:-
Now set the Blend Mode of the grass layer to Hard Light and leave the Opacity to 100%.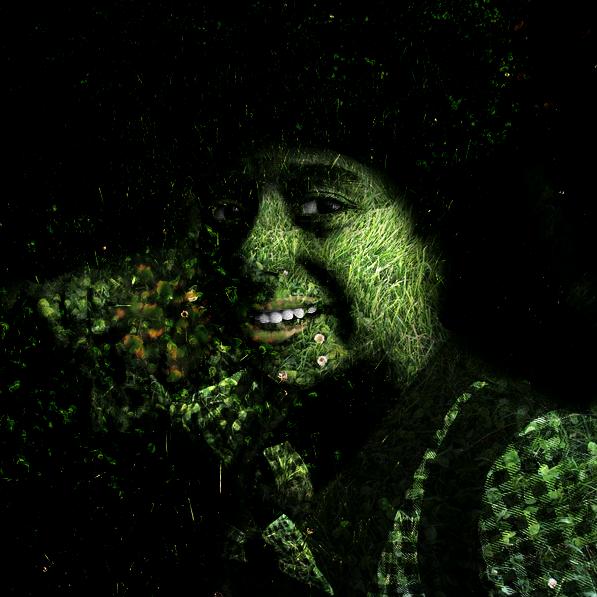 Step9:-
Now we're going to adjust the Hue/Saturation of our grassy image. Go to Image again, then to Adjustments and then select Hue/Saturation. Set it according to the picture shown below.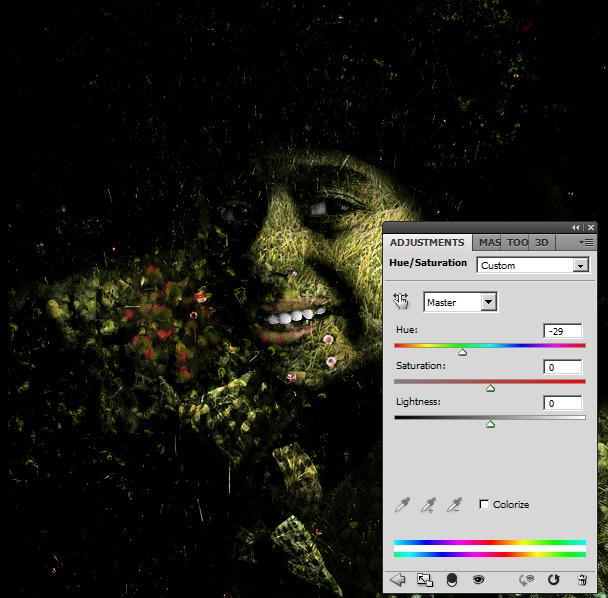 Step10:-
You can add more color, like I have on the lips in the shape of flowers or different shades of green. Use a soft round brush with a size of 10px and of course the color is of your own choice.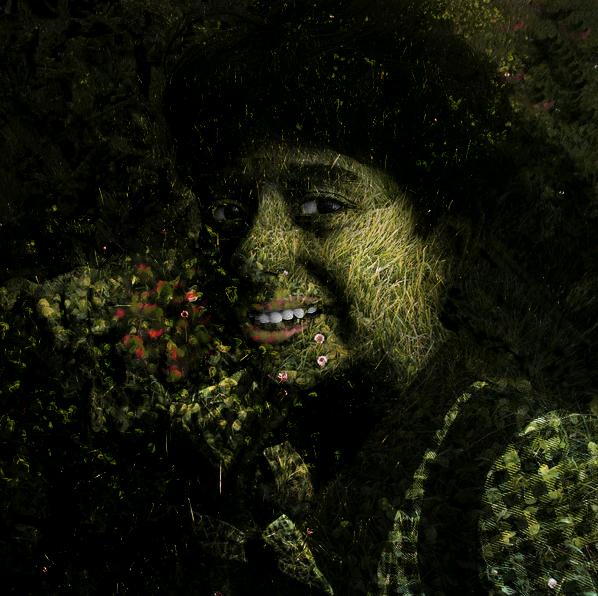 Okay now our grassy effect on a human face is complete. Hope you have learned something new. Do share your comments. I'll be back with a new tutorial for you soon. Take care.