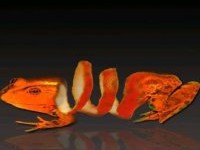 Hey guys! I'm back with a unique image of an orange peel frog. Yes that is true; you can make amazing images with the simplest techniques in Photoshop, just like the image we're going to create. It's unique and amazing to look at. So roll up your sleeves and let's get to work. The main thing we'll need for this image is Photoshop (of course) and with that an image of a frog and an image of an orange peel (both taken from bigstock).
Do have a look at the final image of ours before going ahead with the tutorial.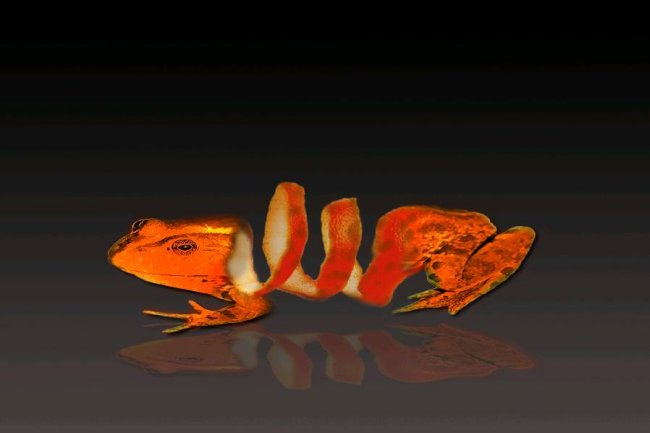 Step1:-
Okay, let's begin with a new document in Photoshop of size 900×600 pixels. Fill this document with a gradient of black color #000000 and gray color #443d3c from left to right.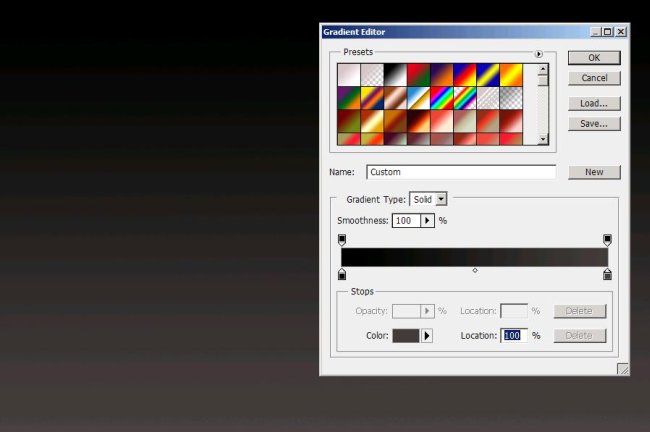 Step2:-
Now open up the frog image and copy only the frog out of its background using Quick Selection Tool.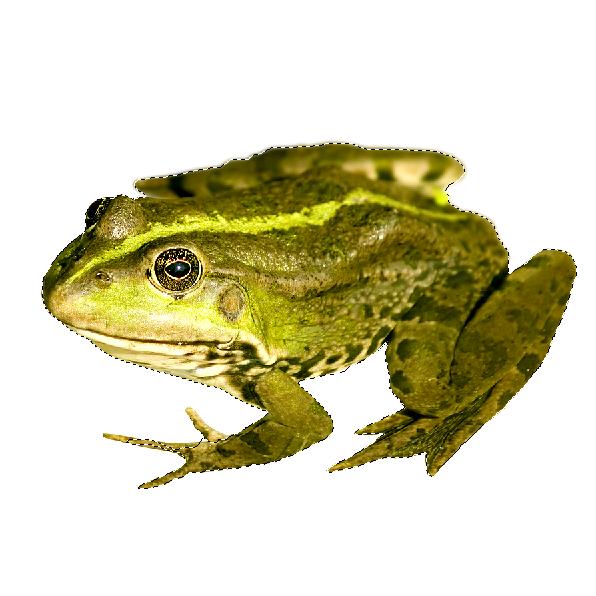 Step3:-
Paste the frog on our background and remove back half of it using eraser. Now paste the whole frog again and remove the front half of it as shown below.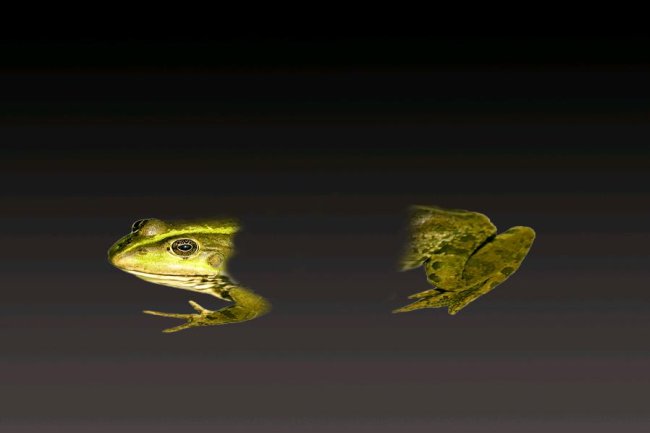 Step4:-
Create another layer and fill it with orange color #f35c1d. Set the Blend Mode of this layer to overlay and leave the Opacity to 100%.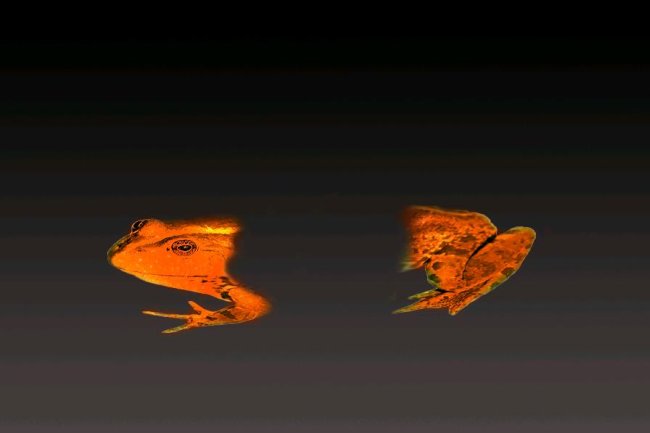 Step5:-
Now we are going to give our frog drop shadow. Right click on the first frog layer and select Blending Options from the drop down menu then check on Drop Shadow. Set it according to the picture shown below. Repeat the process for the 2nd half of the frog.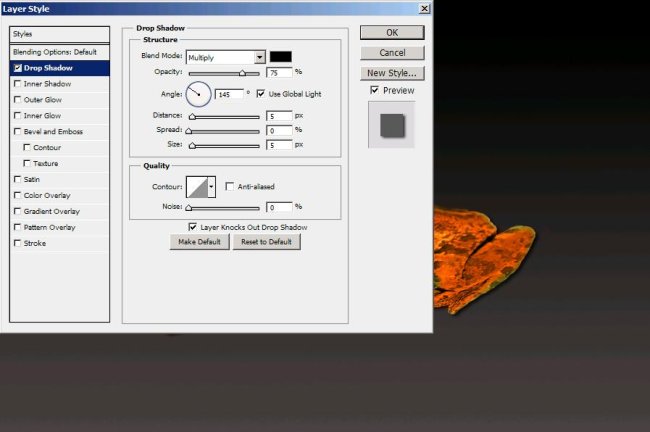 Step6:-
Open up the orange peel image and cut it out from its back ground, then paste the peel between the two halves of the frog as shown below.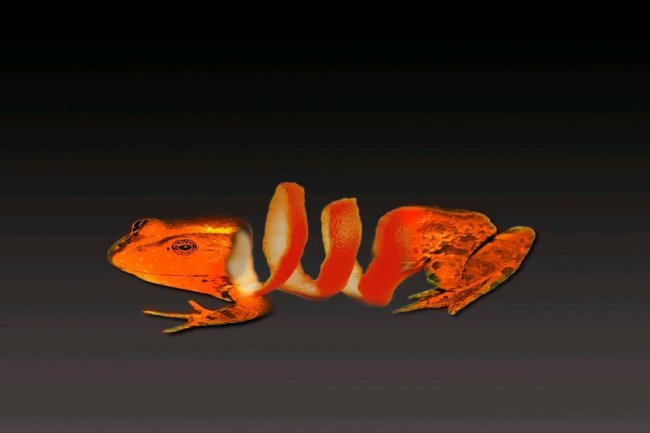 Step7:-
Now we'll make spots on the peel similar to the spots on the frog skin. Select a soft round brush of size 10px with color #833803 and make spots as shown below. Reduce the Opacity to 75%.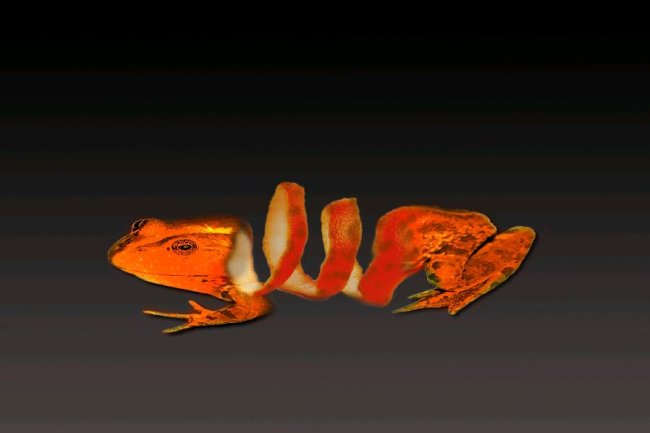 Step8:-
Now make a group of all the layers except background and then duplicate the group by right clicking on the group and selecting Duplicate Group. Then press Ctrl +t and right click on the selection then choose Flip Vertical for the reflection.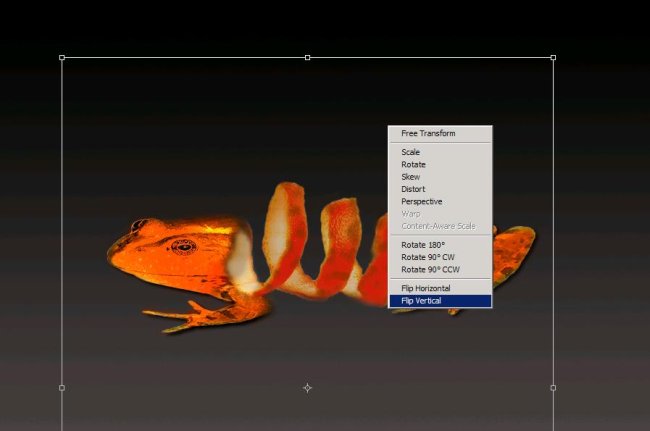 Step9:-
Place it according to the picture shown below.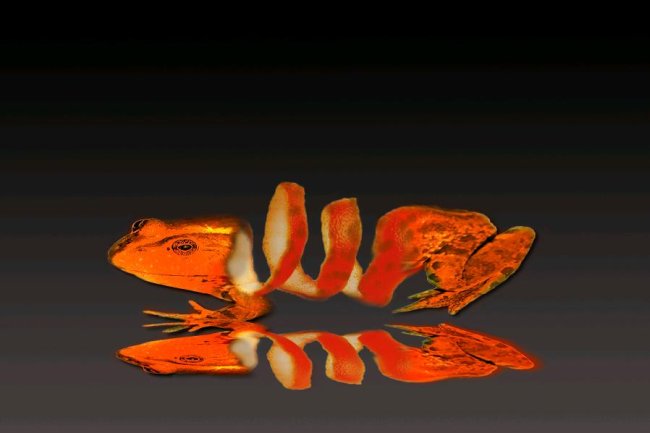 Step10:-
Reduce the Opacity of the copied group to 17%.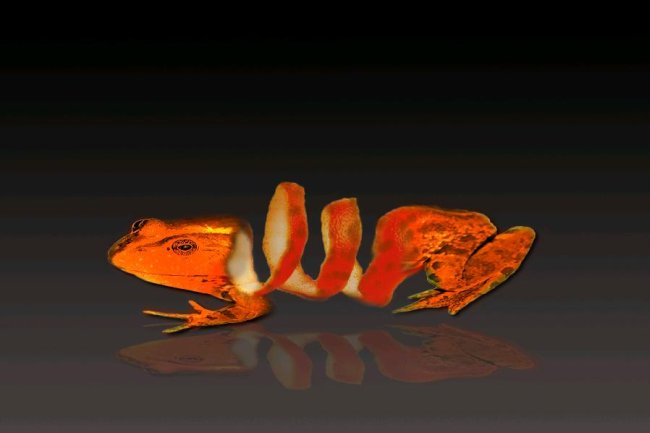 There you have it. Your own orange peel frog is ready. Hope you've enjoyed this tutorial. Share your thoughts on it. I'll be back with some more exciting images, till then have fun.